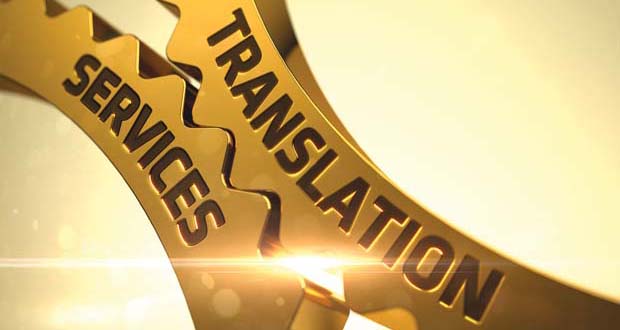 Multilingual challenges in law
Minnesota legal translation experts break down myths, barriers
View Original Article
HERE
To those who live outside of Minnesota, language diversity may not be the first thing that comes to mind when thinking about the state.
But for those who work in the state's legal system, it's a reality that impacts many cases.
Sara Karki, an attorney with the Immigrant Law Center of Minnesota (ILCM), worked as an interpreter for a few years and trained other interpreters after becoming a lawyer. This coincided with her interest in immigration law and the Spanish major she had in college, and she soon learned just how big the need was for interpretation services, even in Minnesota's smallest communities.
For instance, according to Karki, more than 50 languages are spoken in Worthington and Austin, Minnesota, alone. The Minnesota Department of Education also reports that as of the 2019-2020 school year, 339 different languages were spoken by students.
"It's pretty remarkable," said Karki, who manages offices in Moorhead, Austin, and Worthingon, Minnesota, for ICLM.
Because of that rich diversity, Karki and other experts are keenly aware of the ways in which Minnesota has to grapple with multilingual issues in the legal system.
Karki believes the state is doing "a good job" with translation access in the state court system, adding that judicial staff do advocate for language access.
However, Karki and Ingrid Christensen, founder and president of the Minnesota-based translation service INGCO International, do note that misconceptions and barriers can make translation access in the legal field more difficult than other sectors.
For instance, Minnesota law dictates that language access is a right in the legal system, Karki said. But this does not always equate to equality.
"To be honest, not a lot of people know about these rights, and not a lot of people are able to advocate for themselves," Karki said.
And more often than not it is not the wording that causes the barrier — it is the concept being communicated, Karki and Christensen explained. This can vary based on the language, culture, and personal background of the person in need of interpretation services and the person needing to relay a legal message.
"There are so many things that go through the legal system… They are dropped into a legal system that is so different than the one they are used to," Christensen, who is also an experienced interpreter, explained. "Our legal system is completely different than the majority of Latin America."
Karki agreed, explaining that the wording itself can be easy to translate from English to Spanish, since U.S. law uses Latin frequently. But that does not mean the concept is the same.
"Some of the things we have in the law, there's not an equivalent," Karki said. "So, they have to make up words to describe it."
Debates about simplifying legalese are not new and ongoing. According to Cornell Law School, proponents of it have argued for decades that the complexity of legal briefs, contracts, and other documents create inequality for those without a legal background — English-speaking or not.
However, the same Cornell Law School report explained that complicated legal language guarantees precise language usage and can limit confusion.
Furthermore, other arguments maintain that it's not the simplicity of language, but rather the simplicity of the concept, as Karki and Christensen both explained.
In such instance of this, Christensen was asked to interpret an investigator's questions to a person being interrogated in a jail. Christensen said she knew the person being questioned could grapple with the language, but they struggled to understand the concept.
"The important thing to remember is that linguists are not there to help. We're there to bridge the communication," Christensen said.
But it's a moment that has always stuck with her.
"How can you be in a system and you're understanding the words, but no one is taking the time to explain the concepts," Christensen asked. "It bugged me. It's inequality on so many different levels. It didn't seem like equitable access to communication."
Working with documents opens up a new slew of issues in translation access, Karki added.
She explained that "interpreting is taking spoken language in one message, and putting it into the target message." However, some cultures do not rely on a written language, or the written language varies from what the non-English speaker knows. Despite the accuracy of the translated document, it may be meaningless to the person who needs it.
Other issues include the use of slang, children having to interpret legal issues for their parents, relying on interpreters who have a stake in the situation or case, and foreign-born U.S. citizens who know their home-country's language, but are not up-to-date with current verbiage.
The issues and strengths of language access in the legal system compounds into an overarching theme, Christensen said: trust.
Christensen's new book, "The Language of Trust: Communicate to Build Meaningful Relationships in Business and Life," explores this very idea.
"The attorney, they are giving the interpreter complete blind trust that they are completely translating accurately," Christensen said, later adding, "It was this kind of early discovery of how trust is just so baked into our industry."
Despite the effort Karki said she has seen by the court system when it comes to translation access, she and Christensen both emphasized ways in which the state and attorneys could improve this access.
Karki recommended Law Help MN, which is a free service that can accurately explain forms in specific, targeted English. She also recommended Microsoft Word's language level feature to ensure the vocabulary of a document is at an appropriate reading level for the audience.
"The difference in one word, if that gets interpreted wrong, that can throw off a whole case. It can throw off a testimony," Karki said.
Christensen encouraged attorneys to improve translation access in their practice and to lead with a listening mindset.
And when in doubt, trust the interpreter and their experience with language, both verbal and nonverbal, Christensen advised.
"I think that your interpreter is one of your biggest assets," Christensen said.